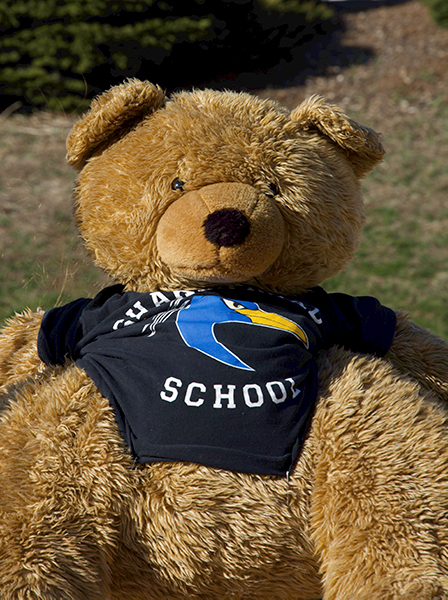 You've probably heard about (and participated in) the latest bear hunt craze—searching for bears and other stuffed animals that people have placed in windows and outside homes for young children to find from a distance.
The game, inspired by the 1989 children's book We're Going on a Bear Hunt, written by Michael Rosen and illustrated by Helen Oxenbury, has been a welcome distraction for families on "stay at home" orders.
We are excited to share our own version of a bear hunt with our young students! The Shaker Road School bear hunt is 100% virtual, so there is no need to come to campus. In fact, all the bears have left and gone home!
Scroll down to the photo gallery, below, and see if you can find all the bears! Hint: Some photos have more than one bear in them!
If you'd like to share a photo of you with one of your own bears or stuffies from home, tag it with #srsbearhunt on Instagram and Facebook and we'll share them on this page!
Happy Hunting!