Saplings is Shaker Road School's online newsletter and is produced regularly to highlight school, classroom, and extra-curricular activities, as well as sporting events. Check it out!
2017
---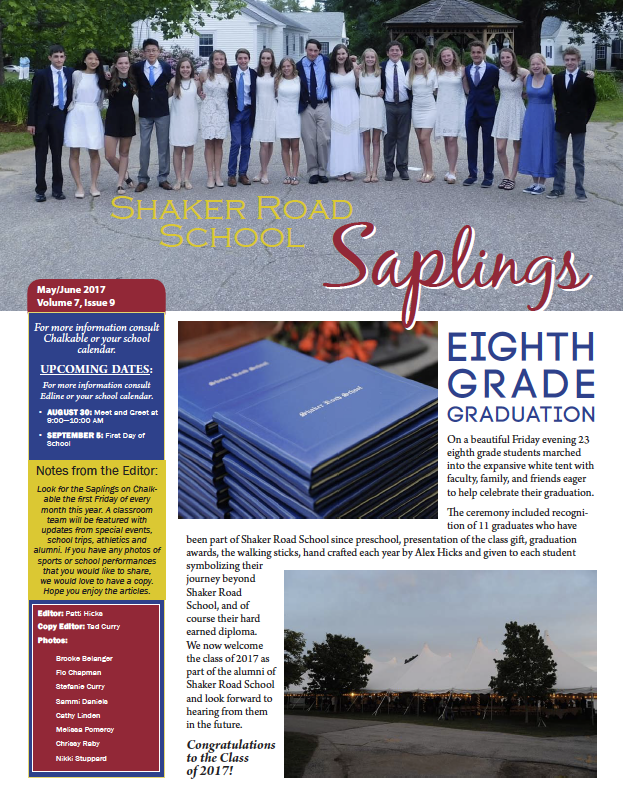 May/June
Eighth Grade Graduation
Prekindergarten's Mother's Day Social
Naturalization Ceremony
Classroom of the Month: Fourth Grade
Rock 'n Race
Fifth Grade Lake Winnisquam Trip
PTG Teacher Appreciation Dinner
Eighth Grade Trip to Washington, D.C.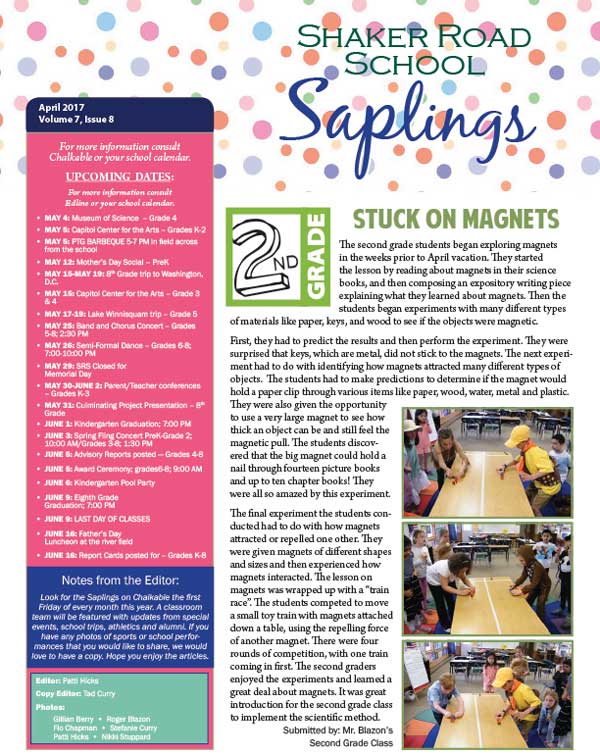 April
Second Grade: Stuck on Magnets
Spirit Week
Live Love Dance Recital
Middle School Drama Production: Into the Woods Jr.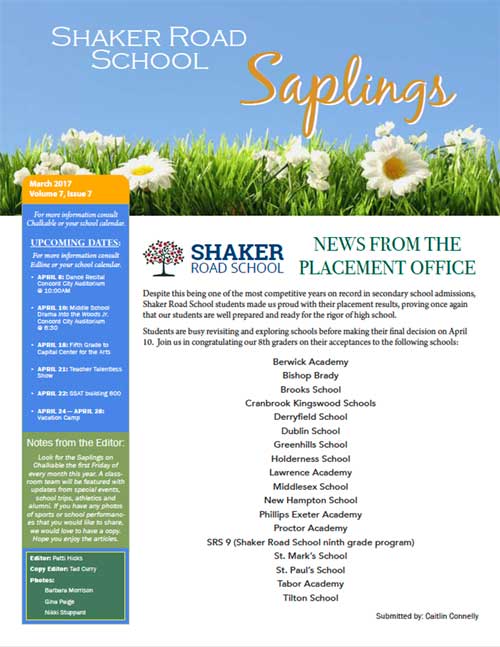 March
High School Acceptances
Infant and Toddler Program
SRS Art Show
Humanities Fair
Citizenship Theme: Perserverance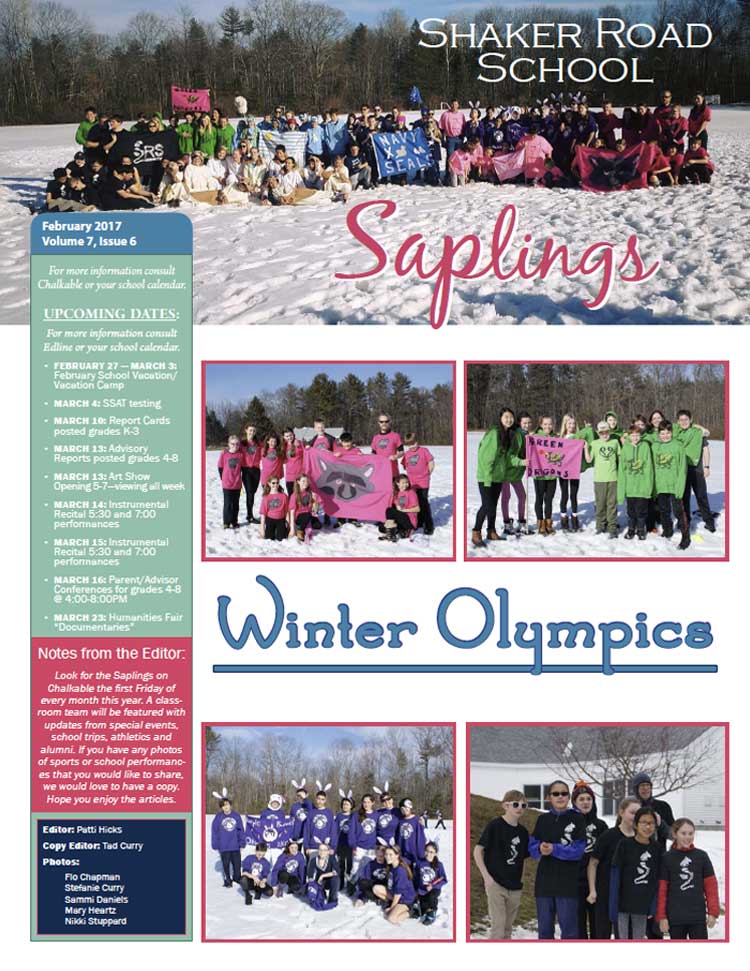 February
Winter Olympics
Featured Classroom: Kindergarten
Drama Production: Anansi and the Moss-Covered Rock
Drama: Stone in the Road
Socially Shaker
PTG Pancake Breakfast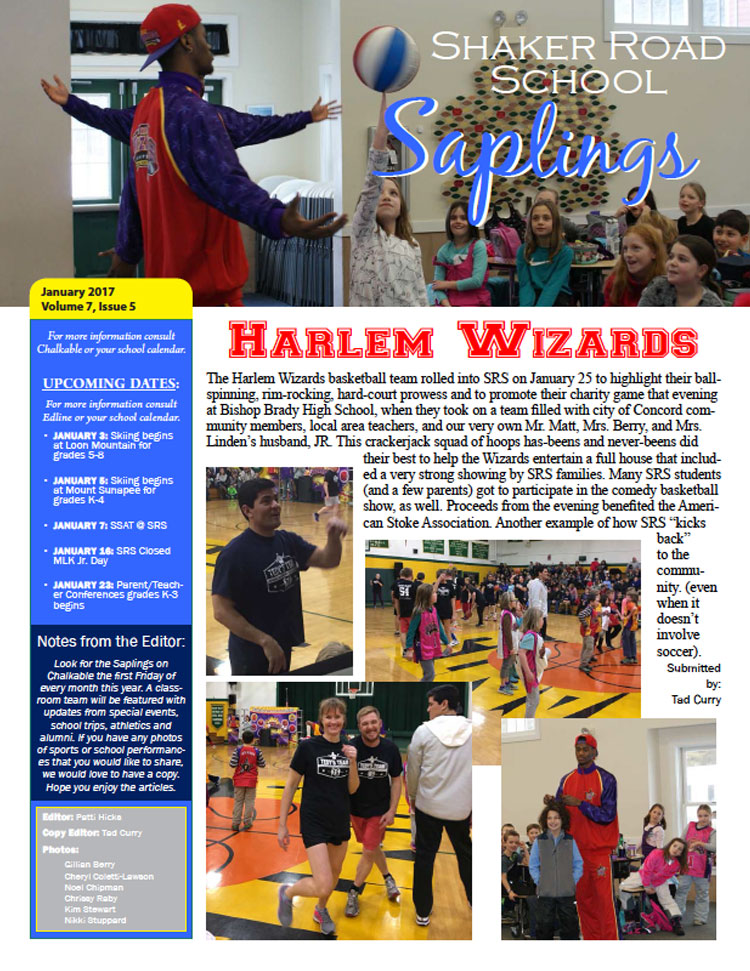 January
Harlem Wizards
Citizenship: Communication
Spelling Bee
Fourth Grade: Trout in the Classroom
Polar Express
Winter Fun
Socially Shaker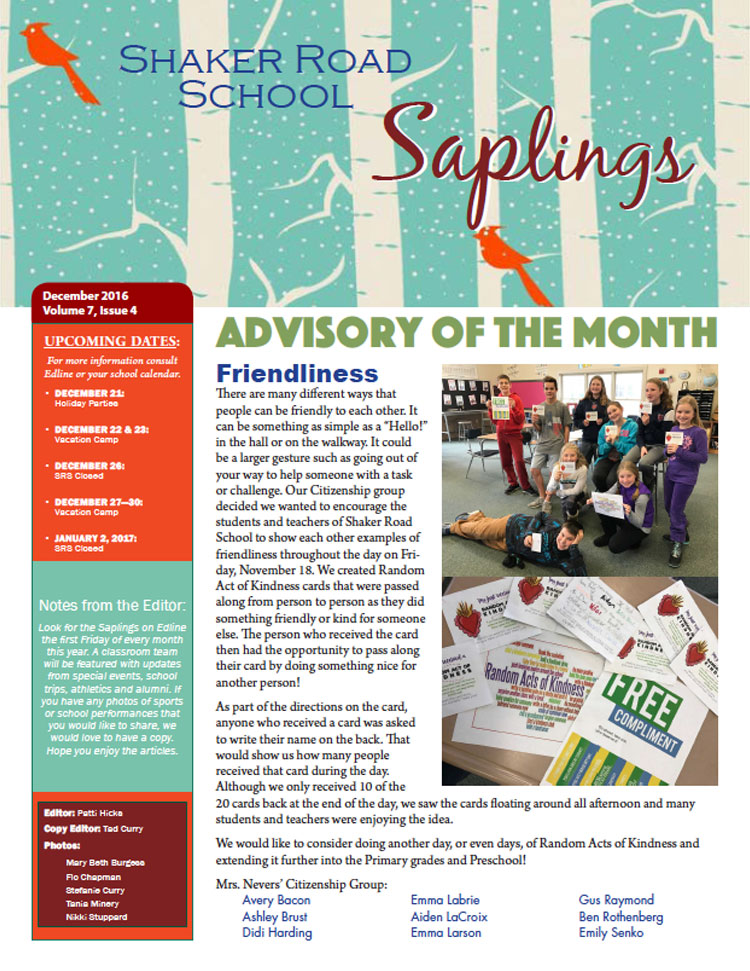 December
Friendliness
First Grade Paragraphs
Respect of People's Traditions
Rock Climbing
First Lego League
Socially Shaker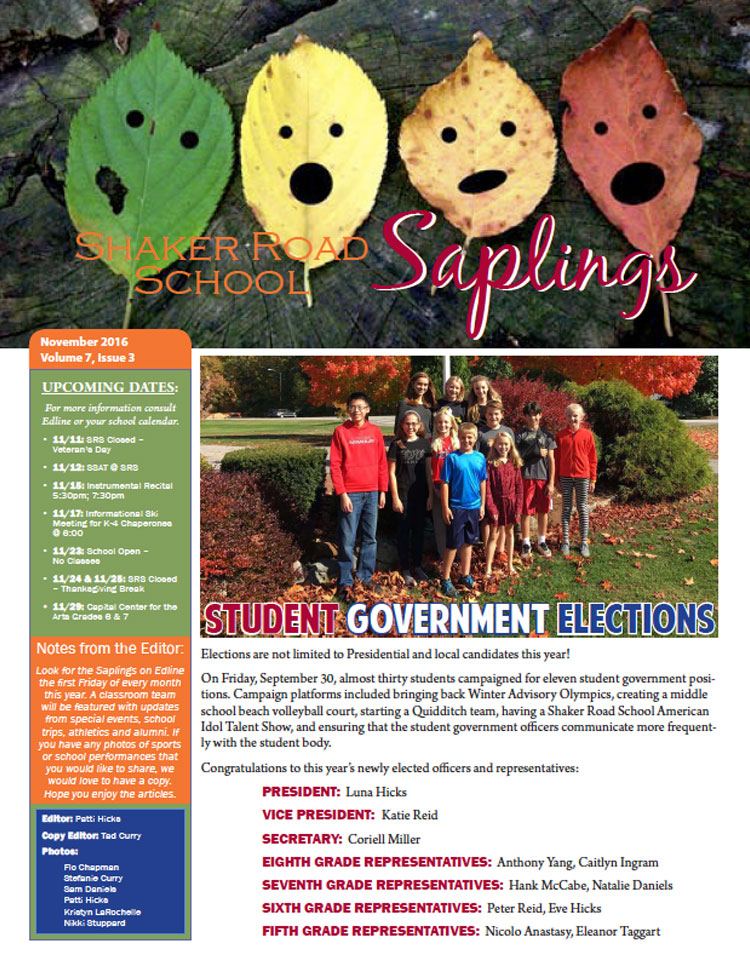 November
Student Government Elections
Grandparents and Grandfriends Visit SRS
Making Strides Against Breast Cancer
Integrity
Third Grade Visits Great Bay
Soccer, Cross Country, and Golf
Halloween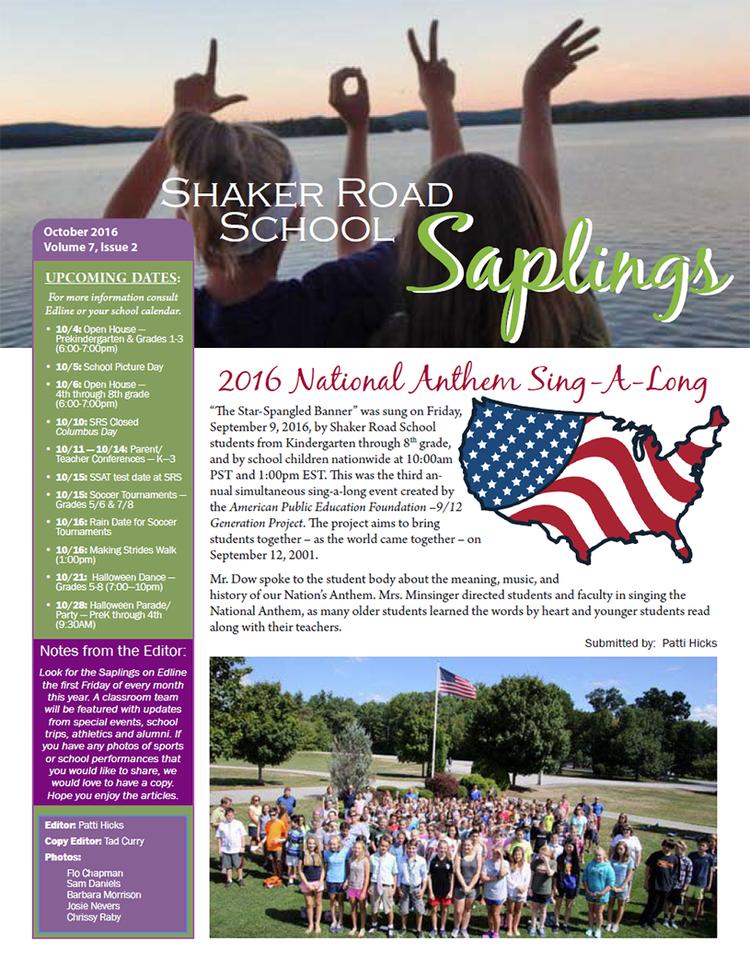 October
2016 National Anthem Sing-A-Long
AMC Highland Center
Ecology School
8th Grade Leadership Retreat
Cooperation